Imagine cozy hearths, happy yarn companions and helpful classes. Add a few happy hours, healthful food and hilarious late-night capers. And don't forget a delightful Yarn Market, door prizes and divine runway shows. What do you have? The Studio's Annual Winter Retreat. You don't want to miss it!!

The Retreat promises to be a weekend full of all things yarn, learning and hanging out with folks who share our passions for our crafts.

This event is a build your own weekend experience.
Step 1 - purchase the retreat package. Step 2 - book your room at the venue. Step 3 - select the classes you wish to take
STUDIO RETREAT PACKAGE INCLUDES:
Goody Bag
5 meals: Friday Dinner, Saturday breakfast, lunch & banquet, Sunday breakfast
Designer and Student Fashion Shows
Yarn Market, including yarn not yet available in the Studio
Continuous beverage service at Hotel all weekend
Pajama Party on Saturday Night
Assorted planned (and spontaneous!) fun activities with old friends and new
$245 per person

VENUE
This hotel is newly constructed.
The modern style and finishes are new and fresh.
You can relax near the indoor pool or in one of the many gathering places. Earn and use Hilton Honors points at this hotel.
Guest Instructor - Olga Buraya-Kefelian

The daughter of a professional tailor, Olga Buraya-Kefelian acquired an understanding of clothing construction at a young age. That understanding has evolved into Olga's imaginative yet versatile knitwear designs that balance a love for texture with a minimalist approach. Her designs evolve from technique-driven elements that provide her students with a greater learning experience and impeccably finished knitwear. In addition to publishing her own designs, Olga is a contributing designer, author, and co-author of numerous titles. Learn more at www.olgajazzy.com



Education

Friday Afternoon
Fri 12:30 - 3:30 & Sun 9am - noon
4:00 pm - 5:30 pm
Mystery
Freeform Knitting - Alie Scholes

Work unbound by patterns. With simple stitches and only a few basic techniques, you can create lovely household objects and eye-catching wearable art. This class will focus on a purse. The class fee includes the purse form and lining.
Shiftalong - Lynn Haffner
Mosaic knitting! This is a great way to play with combining colors and is a simple technique for even newer knitters to try out! If you can slip sts, knit and purl - then you can do Mosaic knitting!
Anthology - Monta Morris

Anthology is a recipe pattern for a hat or a cowl. Just follow the instructions, we've done the math for you. Pick from more than 100 pretty motifs and cast on now!
Cast-On Party -
Olga Buraya-Kefelia

Be among the first to meet our guest instructor, Olga. Everyone will get started on a Mystery Pattern. See the supply list to have the correct supplies.


Saturday Morning Classes
9am - noon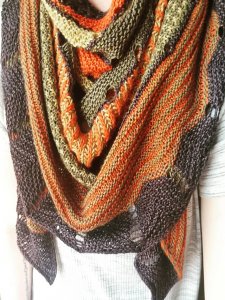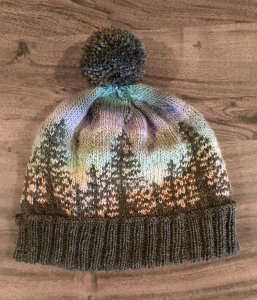 3D knitwear, the Hisho Shawl - Olga Buraya-Kefelia

Learn the specifics of a slip stitch technique as well as tab cast on and I-cord bind off as you knit this unique 3D textured shawl. Discover how to organize the colors of your Hisho to customize it to your liking to achieve various color effects.
Exploration Station - Cindy Craig

This top-down semi-circle shawl begins with my favorite Westknits shortcut rows and yarn overs followed by two-color brioche ribbing, slipped stitches, stripes, and finally a beautiful chevron border. Choose 4 colors of yarn and enjoy the playful knitting journey!
Alaska - Kim Dominic

This pattern is inspired by the Northern Lights of Alaska. You will learn to knit with 2 yarns at one time (stranded knitting), and how to read a chart. What a fun beanie for the cold days of winter.






Saturday Afternoon Classes
2:00 pm - 5:00 pm

3D Knitwear - Kune-Kune Shawl/Cowl -
Olga Buraya-Kefelia

Olga presents her 3D design philosophy to reveal a slightly different angle of knitwear and putting your existing knitting skills into a novel path while creating this 3D textured Kune-Kune Shawl or Kune-Kune Cowl. Learn not just how to make it but also how to adapt it and shape it to your liking.
Untangled - Carol Eddington

This Aran weight shawl flies off of the needles! Select 2 contrasting colors and let the texture do the rest of the work! Brioche, bobbles, garter and eyelets make for a fun knit that you don't want to set down; resulting in a super squishy shawl to wrap up in all winter long!



Nua - Lynn Haffner

Nua is a triangular shawl worked bottom-up in a twisted rib pattern with biased stripes of lace eyelets and twisted ribbing all over the body. Both, easy to work on and to wear, NUA may become one of your favorite shawls to snuggle into.










Sunday Morning Classes
9:00 am - noon

Modular Knit Shawl - Asanagi -
Olga Buraya-Kefelia

This adventurous beginner class is based on Asanagi Wrap design and is worked in modular technique. In this class you will learn the theory of modular knitting and create this stunning ombré wrap of scalloped patterning with yarn of your choice. But what is more, you will learn numerous vital techniques as a knitter which will be crucial for your future skill set. Many of the tricks and tips and customization suggestions taught during this class will prove to be a lot of fun!
Frieze Shawl - Carol Eddington

This cozy shawl features a quick and fun to knit stitch pattern that may look complicated but is easy to work since it is created by using the mosaic technique: slipped-stitches, only one color at a time & one little trick.

Frieze is an elongated, asymmetrical triangular shawl with a curved top edge. You'll start knitting with just a few stitches at one tip, then work your way across to the opposite edge creating the triangular shape by increasing/decreasing at the edges. It is finished with an i-cord bind-off
Free Form - Cont.



Weekend Schedule
(abbreviated)
Friday
12:30-5:30
6:00
Classes
Dinner & Designer Fashion Show
Saturday
6-10
9-12
12-1:30
2-5
6:30
Breakfast
Classes
Lunch
Classes
Dinner & Student Fashion Show
Sunday
6-10
9-12
Breakfast
Classes