Skip Navigation
Website Accessibility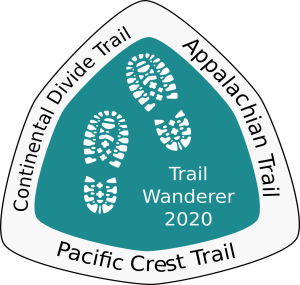 2020 Trail Wanderer Yarn Club
The Trail Wanderer Club is a knitting & crochet club dedicated to celebrating the joy of the journey and the beauty of the destination.

The Studio Knitting & Needlepoint along with Bella Filati in Southern Pines, NC, and Longmont Yarn Shop in Longmont, CO have teamed up to explore three of America's Great Trails over the summer without leaving your own home.

Appalachian Trail
Continental Divide Trail
Pacific Crest Trail

through knitting & crochet!


BONUS - every Trail Wanderer sign up

between now and April 30th gets a $50.00 Gift Card to The Studio.



3 Monthly Provisions

(arriving June, July & August)
3 amazing packages filled with unique, carefully curated, on-trend projects (knit or crochet, depending on your club choice), a fun surprise, a collectible, a scrumptious treat, stitch markers, and other goodies, PLUS a handy Club Bag for you to carry your gear on the journey.

The yarn dyers use the inspiration photos above to create the custom color-ways for the club. This year the kit projects include a sock, mitten, or hat (all on one pattern), a bandana style cowl, and a hat. Each month's project will be a different weight of yarn.
Trail Guides
For Trail Wanderer members only. A Ravelry Group where you will receive support, encouragement, and community with other yarnies from all over the USA. Post your box opening photos/videos and your project progress, ask questions, share hints or nuggets of info to help your fellow hikers avoid stumbles or a frog pond.
Park Rangers
Providing in-person project support at sponsoring yarn shops, including kick-off events and ongoing support to assist you on your club projects. Our Cast/Chain - on events will be the first Friday of June, July, & Aug.
When Can We Start?
Early-bird sign ups start March 1, 2020. Your first shipment will arrive near the end of May. Each month join us for a gathering at the beginning of the month to share in community and handwork. After that, your next provisions will arrive near the end of each month. Start your project on your own or join us for a monthly gathering to start your project. The Studio Cast On/Hook On Gatherings will be June 5, July 3 and August 7 - all from 5 - 7 pm.


Park Admission